References
EUROline Logistik- und Packsysteme GmbH has been an innovative and reliable partner in the field of process automation in industrial companies for 17 years. Our main focus is on automatic final packing, palletisation and depalletisation, conveyor systems and the associated all-round service. Customers receive the optimal support from us, from drawing up the quotation through to after-sales service. Our range of services also includes planning and implementation of building conversions, fire safety measures, distribution systems and much more.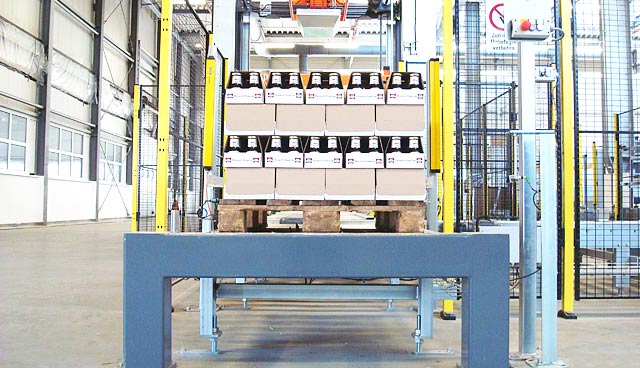 We act as system suppliers in the following sectors, among others:
Food industry
Chemical industry
Petrochemical industry
Building materials industry
Trading, distribution and logistic
Automotive industry
Lumber industry
Cosmetics and pharmaceutical industry
Plastics industry
Paper and printing industry
In addition to the industrial areas already mentioned, we also work as expert partners in many other branches, providing turnkey systems, individual components and customised machine construction. The area we supply covers the whole world, with a particular focus on Europe and the USA.
Our customers include:
Schwartauer Werke
Nestlé
Shell
BP Europe
Total
Nordgetreide
Sternmaid
Feige Filling
Rima System
Gabler Thermoform
Elmenhorster Fruchtsaft
RPC Bebo
Erasco
Campbell's
Frischli
Linpack
Lichtenheldt
Bayer
Valenzi
Mühlenchemie
Achilles
Egger Holzwerkstoffe
BWF
Procter Gamble
DAW Deutsche Amphibolin-Werke
Turm Sahne
DMK Deutsches Milchkontor
Osterhusumer Meierei
Upländer Bauernmolkerei
and others